"Technologies Shaping the Look of the Future"
This program will review the trends and technologies that are shaping the future of aesthetic medicine in Orange County.  We will hear from industry luminaries, review state of the art aesthetic medicine technologies, receive company presentations from emerging high growth companies, and hear from leading clinicians in facial reconstruction, body shaping and augmentation, and pharmaceutical aesthetics regarding the technologies shaping the look of the future.
Time:
September 25, 2014 2:00 pm- 7:30 pm
Venue:
The Center Club
Address:
650 Town Center Drive, Costa Mesa, CA, 92626, United States
Agenda:
2:00 Registration
2:30 Keynote – David Moatazedi, Allergan
3:00 Keynote – Bob Rhatigan, Alphaeon
3:30 Company Presentation – Patrick Johnson, BioPhotas
3:45 Company Presentation – Tom Albright, Andrew Technologies
4:00 Break
4:30 Moderated Physician Discussion Panel 
        Tony Sine, Alphaeon (Moderator)
         Rami Bantniji, M.D. – Plastic Surgeon
         John Gross, M.D. – Chief Scientific Officer, Alphaeon
         Sanjay Grover, M.D. – Plastic Surgeon, Newport Beach
         Garo Kassabian, M. D. – Lift MD Aethetics
         Cheryl Lee Eberting, M.D. – Dermatologist
6:00 Keynote – Chris Zachary, UC Irvine
6:30 Reception & Networking
7:30 Program Concludes 
Speakers:

Tom Albright – CEO, Andrew Technologies
Tom serves as Chief Executive Officer and board member of Andrew Technologies, LLC. He has 30 years' experience in pharmaceutical, biologic, device and aesthetic-related sales, marketing, and general management roles. He initiated his healthcare career in early 1983 at the Parke-Davis division of Warner Lambert, where he held a marketing leadership role in the 1997 launch of Lipitor® and several other leading brands.  His medical aesthetic experience began when he joined Allergan in late 2000 and led the worldwide launches of BOTOX® Cosmetic more than 10 years ago, and later led the global commercial development of Latisse®. hile at Allergan, Tom was also the Alliance Manager for the strategic collaboration with GlaxoSmithKline in China, Japan and the US.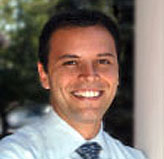 Rami Batniji, M.D., F.A.C.S – Facial Plastic Surgeon, Newport Beach & Beverly Hills
Born and raised in Southern California, Dr. Batniji is one of only a handful of physicians in the area who limits his practice solely to plastic surgery of the face. He has expertise in Otolaryngology – Head and Neck Surgery and fellowship training in Facial Plastic and Reconstructive Surgery. Dr. Batniji is double board certified by the American Board of Facial Plastic and Reconstructive Surgery and the American Board of Otolaryngology. Dr. Batniji received his Bachelor of Arts degree in History from the prestigious Williams College in Massachusetts in 1995. After graduating from Albany Medical College in 2000, he completed an internship in General Surgery followed by four years of residency training in Otolaryngology-Head and Neck Surgery at the Albany Medical Center in Albany, New York where he served as Chief Resident from 2004-2005. During his training, Dr. Batniji developed a specific interest in plastic surgery of the face, head and neck. In an effort to pursue this interest further, Dr. Batniji followed his residency training with an intensive and coveted American Academy of Facial Plastic and Reconstructive Surgery (AAFPRS) fellowship which gave him the opportunity to work with esteemed facial plastic and reconstructive surgeon, Stephen W. Perkins, M.D.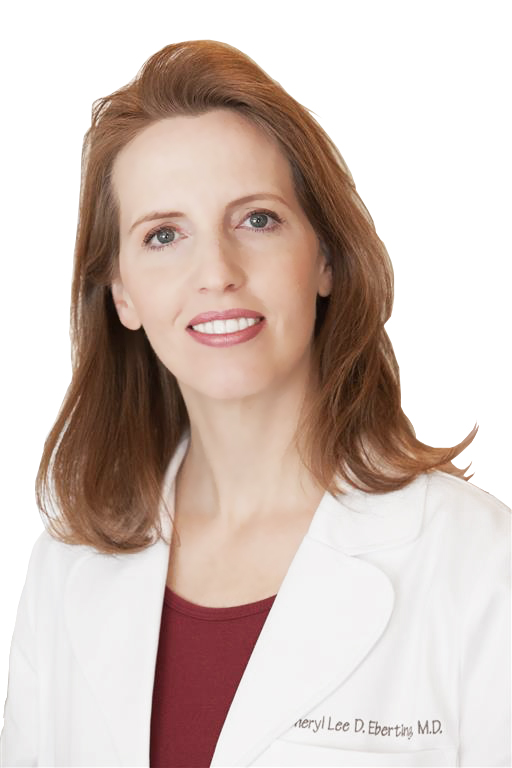 Cheryl Lee D. Eberting, M.D., – Dermatologist
Our founder, Cheryl Lee Eberting, M.D., is one of the world's experts in the skin barrier and how to get it to behave.  Through her deep interest in eczema, chemical allergies and chemical toxicities, Dr. Eberting has developed the most advanced skin barrier repair technology that is changing the way the world thinks about the skin barrier. With an emphasis on essential skin lipids™, skin pH, the microbiome, inflammation, calcium gradients and the avoidance of chemical allergens and toxins, the skin barrier can become and stay healthy. In effort to bring forth revolutionary skin barrier repair technologies, Dr. Eberting invented the TrueLipids® line of therapeutic, hypoallergenic & non-toxic moisturizers.  These products are all designed to work WITH the skin to augment its own barrier repair mechanisms in keeping normal skin healthy and in repairing a disrupted skin barrier.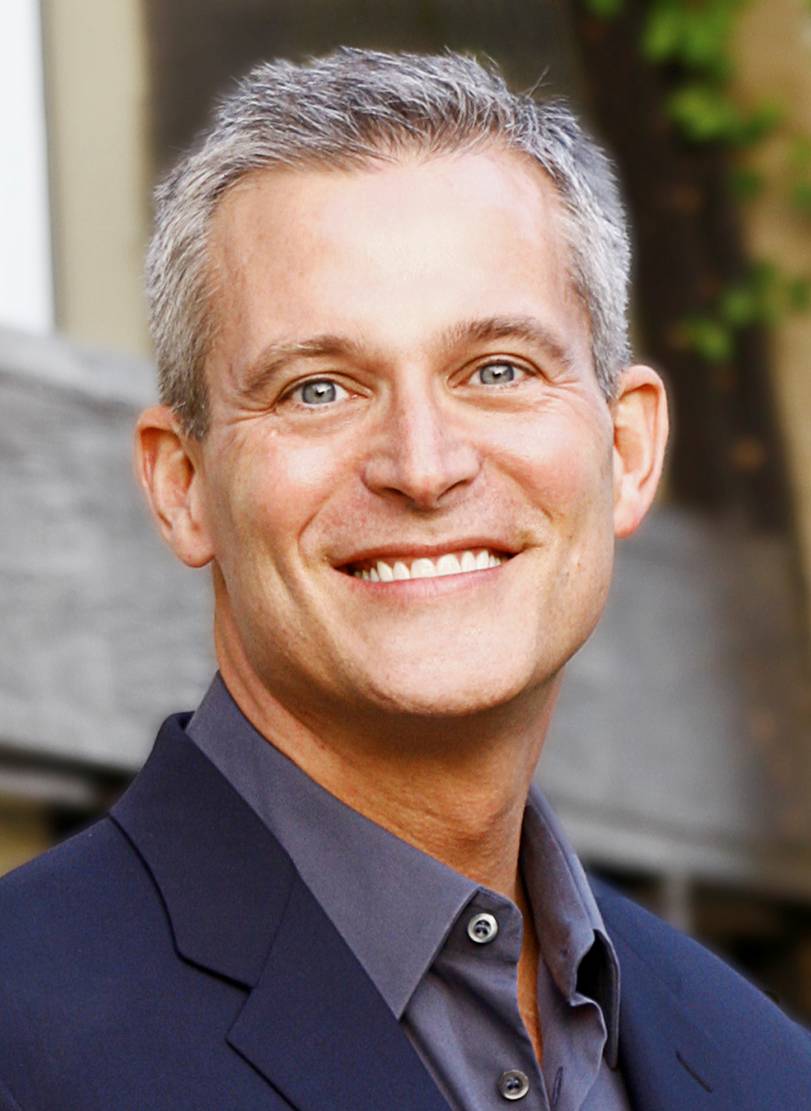 John Gross, M.D. – Chief Scientific Officer, Alphaeon
Dr. John Gross is a board certified plastic surgeon and board certified general surgeon.  He spent seventeen years as Associate Professor, full time faculty at USC/Keck School of Medicine and over ten years as Chief of Plastic Surgery at LA County/USC Medical Center.  He remains active today in educating young surgeons as a Clinical Associate Professor at USC.  His work as a teacher has been recognized multiple times by his surgical residents as a recipient of the prestigious "Guiding Hand Award."  His peers have voted him one of the Best Doctors in America for twelve consecutive years.  His respect within the community is evidenced within his practice as many of Dr. Gross' patients are other surgeons, doctors and surgeon's spouses. He is involved nationally and internationally in plastic surgery education.   Dr Gross has held many leadership positions in the field of plastic surgery and is currently a member of the Board of Directors of the American Society of Aesthetic Plastic Surgery. Dr. Gross has worked extensively  with industry leaders on innovative new products products and technology, bringing his passion for research and development together with his vast knowledge and teaching experience to help develop tools to optimize patient outcomes in breast reconstruction, massive weight loss surgery and youthful rejuvenation.   Evolus, a company which Dr Gross co-founded, was acquired by Strathspey Crown/Alphaeon in 2013.  He currently is the Chief Scientific Officer for Alphaeon,  a Strathspey Crown subsidiary.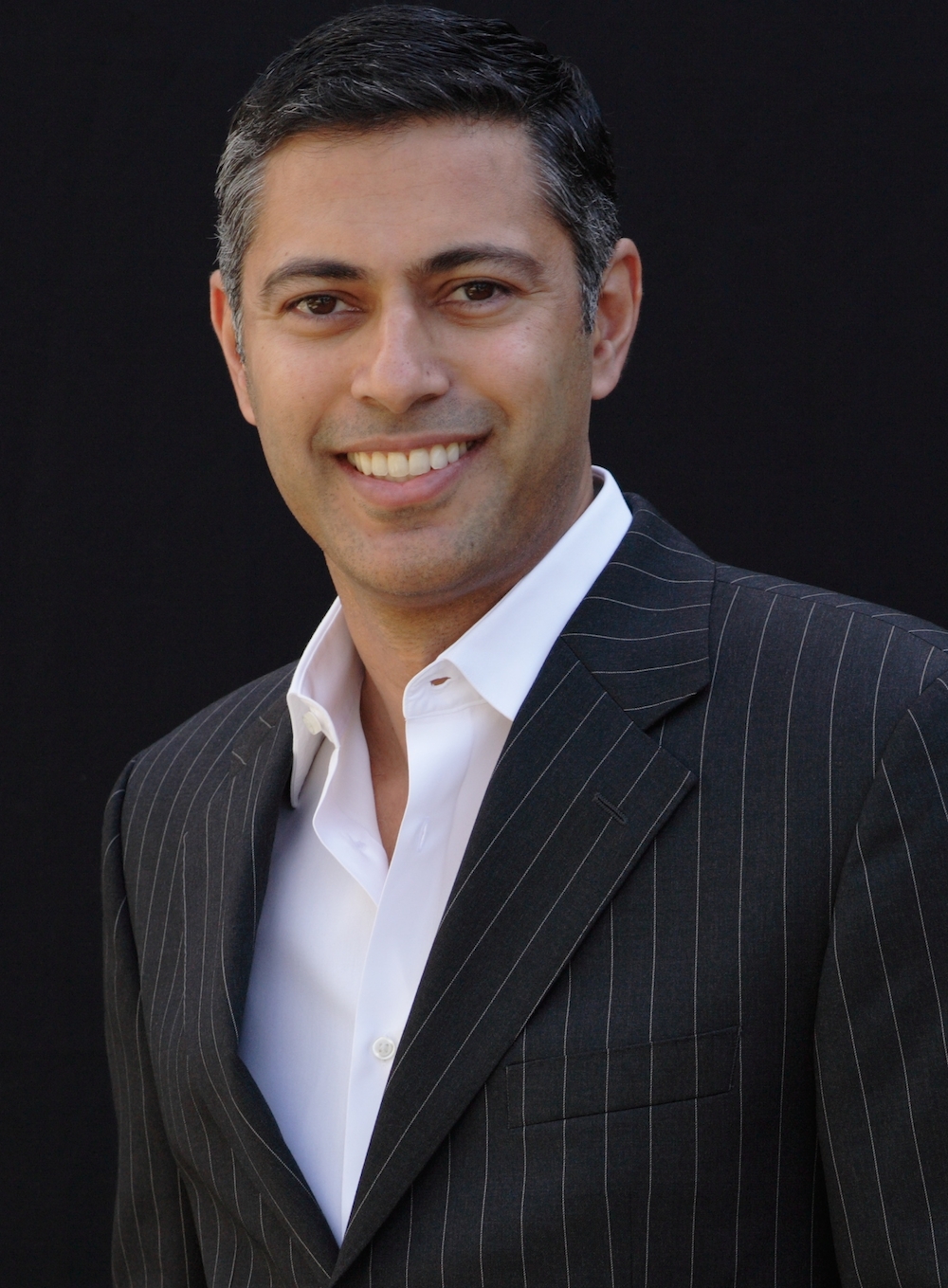 Sanjay Grover, M.D., F.A.C.S – Founder & Medical Director, The Center for Aesthetic Plastic Surgery at Newport
Dr. Grover is a Stanford-trained, board certified plastic surgeon with over 15 years of private practice experience.  Dr. Grover is the founder and medical director of The Center for Aesthetic Plastic Surgery at Newport.  Dr. Grover's specializes in aesthetic plastic surgery of the face, nose, breast and body.  Dr. Grover is an active member of The American Society for Aesthetic Plastic Surgery (ASAPS) as well as The American Society of Plastic Surgeons (ASPS).  Dr. Grover sits on the Board of Directors of The American Society for Aesthetic Plastic Surgery and is the current chair of the ASAPS Communications Commission.  Dr. Grover is past president of The Orange County Society of Plastic Surgeons.  Dr. Grover is a member of the advisory board for New Beauty magazine.  Dr. Grover is one of the original Founders of Strathspey Crown.  Dr. Grover has been featured on multiple television programs including Extra, Access Hollywood and The Doctor's Show.  Dr. Grover has been selected as Top Doctor by the Orange County Medical Association in Orange Coast magazine, Top Doctor by Castle Connolly, and SuperDoctor in Los Angeles magazine.  Dr. Grover is married for 19 years to his wife Nina and has three children.  Dr. Grover sits on the Board of Trustees at Harbor Day School.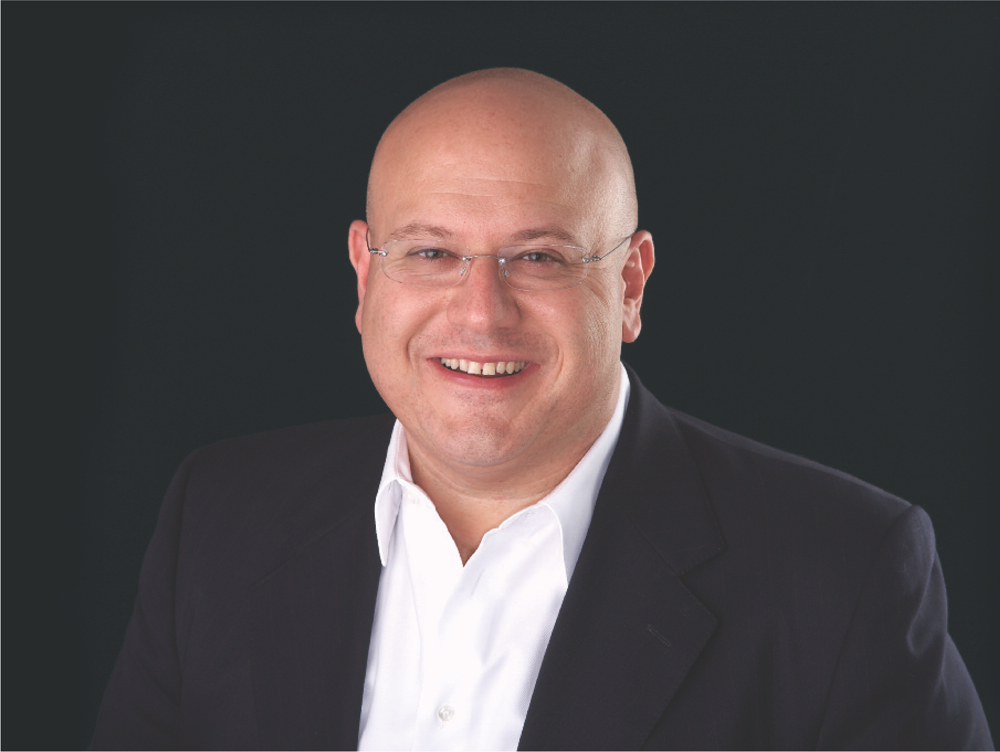 Garo Kassabian, MD, FACS – Founder and Medical Director, Lift MD Aesthetics
Garo Kassabian, MD, FACS is a world-renowned Board Certified Plastic Surgeon and founder and medical director of the Lift MD Aesthetics® in Beverly Hills. Featured as an expert on the first season of NIP/TUCK and a regular expert for CBS, CNBC and Aesthetic TV and much more. Dr. Garo Kassabian's training ranks internationally among the top aesthetic plastic surgeons. He is dual board certified in plastic and general surgery by the American Board of Plastic Surgery and the American Board of Surgery and is a fellow of the American College of Surgeons. As a recognized author, researcher and speaker, he has lectured on the most current cosmetic surgery procedures, including his own signature procedures, The Invisible Bra and Scarless Facelift and his innovative IV Vitamin Therapy treatment. Dr. Kassabian specializes in creating natural results for his patients through Rhinoplasty, Facial Rejuvenation, Breast Augmentation and Body Lifts. His work has been praised by both colleagues and loyal patients alike for his commitment to excellence. His workmanship, talent and multilingual abilities continue to be highlighted with international recognition and acclaim with a clientele from around the world.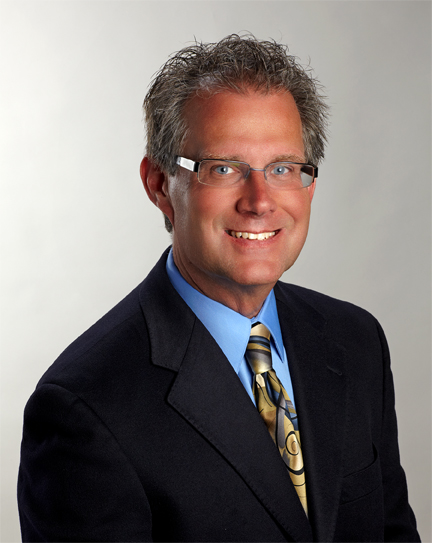 Patrick L. Johnson – Chief Executive Officer – BioPhotas, Inc.
Mr. Johnson is a seasoned executive with P&L leadership in turnarounds, start-ups, emerging companies, as well as companies challenged with mature product life cycles. With a history of repeatedly growing sales and gross margins at double digit growth rates, Patrick has provided leadership in strategic planning, sales, marketing, corporate branding, product positioning and operations. Patrick is a senior executive with 25 years experience leading manufacturing companies in diverse industries including medical, dental, aerospace and motorsports. His recent leadership experience includes ten years with Pro-Dex, Inc., a publicly-held medical device manufacturer, serving in the roles of Chief Business Development Officer, CEO and President and Board Member. Mr. Johnson left Pro-Dex in early 2010 to start-up a humanitarian relief organization, The WorldBed Project. The charter of this organization was to build strategic alliances with government, NGOs, corporations and individuals to bring badly needed funding to Haiti in the aftermath of the earthquake. Prior to Pro-Dex, Mr. Johnson held senior management positions with Sybron Dental Specialties, Tycom Dental and Dabico, Inc.

Bob Rhatigan – Chief Operating Officer, Alphaeon
Mr. Rhatigan joined ALPHAEON Corporation as Chief Operating Officer in 2014. He holds a proven track record of successful business leadership and developing leading brands in the medical aesthetics arena. Mr. Rhatigan spent the last 17 years at Allergan, Inc., where he most recently served as SVP, GM and Chief Executive of SkinMedica®, Inc. In this position, Mr. Rhatigan was responsible for the integration of SkinMedica into Allergan, Inc. and led all aspects of the global SkinMedica business, including research and development, commercialization, manufacturing and operations. Prior to this role, Mr. Rhatigan served as Senior Vice President of Allergan, Inc.'s Facial Aesthetic business, where he led the launches and marketplace success of BOTOX® Cosmetic, JUVÉDERM® and LATISSE® in the United States. Under his leadership, Allergan's Facial Aesthetics business received the highest customer satisfaction rating in medical aesthetics for seven consecutive years. Prior to Allergan, Mr. Rhatigan spent nine years at Procter and Gamble in a variety of roles of increasing responsibility in sales and marketing.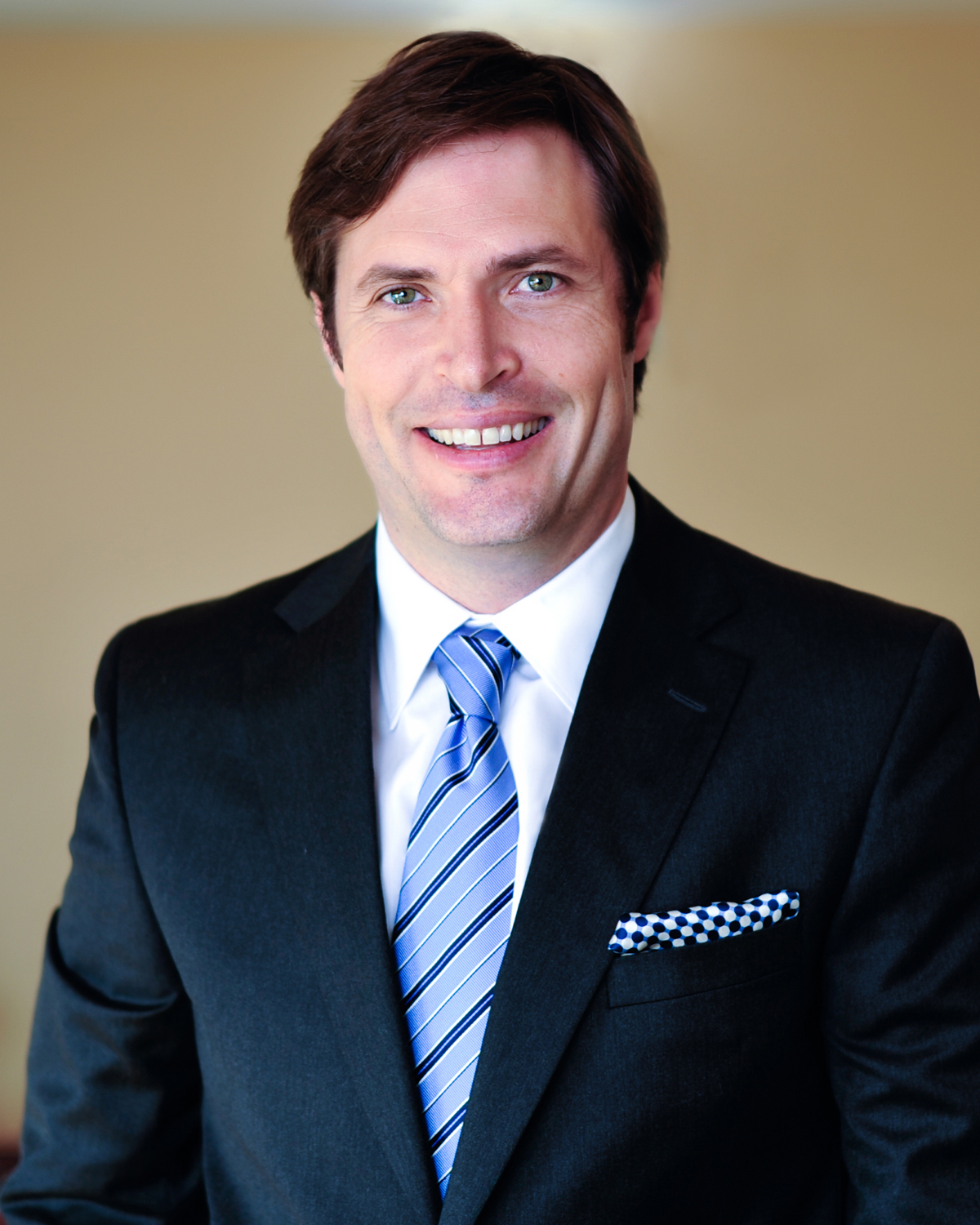 Tony Sine – Executive Vice President, Alphaeon
Mr. Sine, Executive Vice President at ALPHAEON, leads our mergers, acquisitions, licensing, and partnerships practice. From 2010 to 2012, Mr. Sine headed business development for Bausch+Lomb's surgical division completing more than seven deals in two years on three continents worth more than $600 million (including milestones). Working closely with B+L's private equity owner, Warburg Pincus, these deals reinvigorated B+L's worldwide product offering, pipeline, and international partners.  Prior to B+L, Mr. Sine spent more than four years at Allergan from 2006 to 2010, first as divisional counsel and an integration lead to the then newly-created Allergan Medical, following the named acquisition. 
Chris Zachary – Professor & Chair Department of Dermatology, UC Irvine
A dermatologist specializing in cutaneous oncology and reconstruction, cosmetic and laser surgery, Dr. Christopher Zachary is professor and chair, department of dermatology, University of California- Irvine.  Dr. Zachary is frequently featured as an invited speaker at national and international symposia and is often sought out by the media (eg NY Times, CNN, Today Show) for his candid comments. His ability to critique has drawn some ire, but so far his humor and English accent have saved him from his detractors. His interest in lasers has led to considerable industry supported research in optimal systems for cutaneous laser surgery.
Click
here
to learn more!